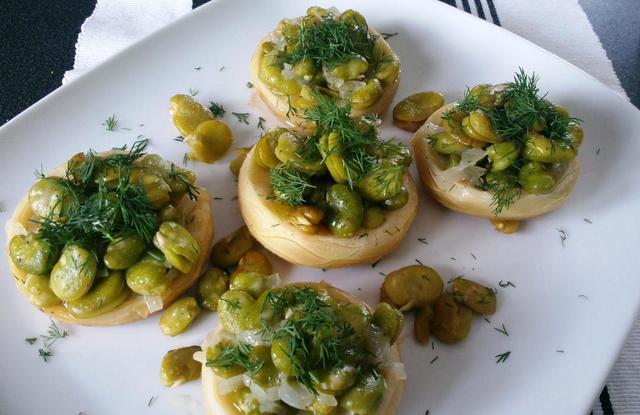 Spring has sprung and fresh vegetables and fruits are filling the shelves at the market and green grocer. This is the best time of year to prepare delicious Turkish vegetable and 'meze' dishes made with fresh veggies and herbs.
One of my all time favorite dishes is Turkish-style artichoke bottoms filled with tender fava beans. This dish is a great example of light, healthy Mediterranean cooking.
The recipe comes from Turkey's western provinces bordering the Aegean and Mediterranean seas. Just imagine tender artichokes steamed together with bright green fava beans, seasoned with lemon juice, olive oil and loads of fresh dill weed. It's irresistable!
Stuffed artichokes goes great as a starter or have more than one with some crusty bread for a light vegetarian lunch. It's also fancy enough for company and looks stunning on the table.
Try this recipe for Turkish-style artichoke bottoms stuffed with fava beans. You'll see that going vegetarian is more delicious than you think!
Photo © Elizabeth Taviloglu, 2014