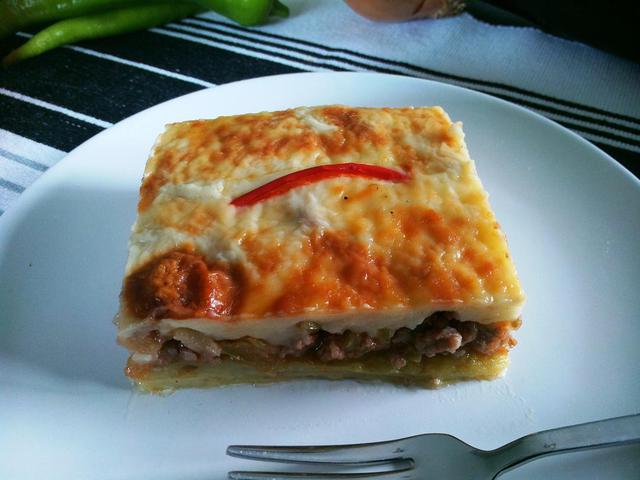 When you hear about moussaka, do you think about Greek cuisine? Many of us know mousakka as a Greek specialty made with layers of tender eggplant, tangy tomato sauce, seasoned ground beef or lamb and a creamy white sauce on top.
Did you know that mousakka actually comes from Turkish cuisine and became popular from the Balkans all the way to the eastern Mediterranean during the rise of the Ottoman empire? Don't worry. Turkish-style 'musakka' is just as loved and the recipe is just as delicious.
There is no set way to prepare Turkish 'musakka.' Every family and every cook adds their own twist. The basic ingredients are always the same. Eggplant, tomatoes, onions, green peppers and ground beef or lamb.
In Turkey, I've seen 'musakka' prepared two ways. Similar to the Greek version, you can bake it with a topping of bechamel sauce and cheese. For the more classic Turkish version, omit the bechamel sauce and top the meat with slices of tomato and pepper and bake it to perfection.
Either way you cook it, Turkish-style 'musakka' is a rich and satisfying main dish. Since it combines both meat and veggies, you won't need to prepare much extra. Turkish cooks usually serve 'musakka' with rice pilaf. Try this recipe for Turkish 'musakka.' Just like the Greek version, it takes some time and effort, but the result is definitely worth it.
Photo © Elizabeth Taviloglu, 2014