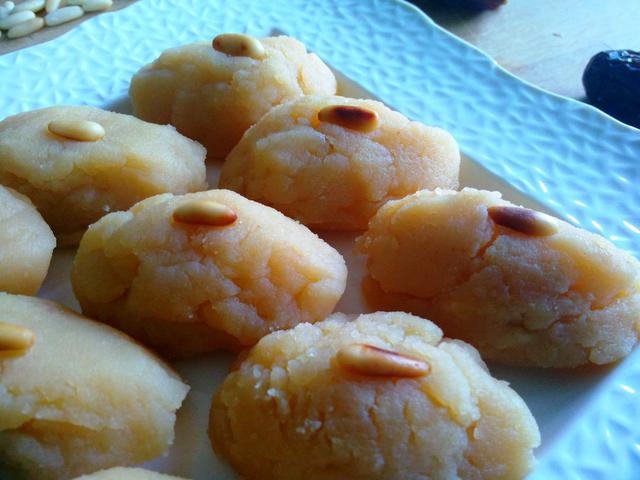 Wouldn't you love to curl up with a nice cup of coffee or tea and a few pieces of something tender, sweet and buttery? Then Turkish flour 'helva' is the perfect dessert for you.
All you need is some flour, butter and sugar and you're ready to begin. Like many other Turkish recipes, this one turns simple, inexpensive ingredients into a delicious dish, in this case, a rich and delicious dessert.
There's nothing like biting into a piece of flour helva while it's still warm. It's truly comfort food Turkish-style. It's tender and sweet and buttery all at the same time.
Even though there are lots of traditions in Turkish cuisine surrounding the preparation and serving of helva, I find that this recipe goes very well with modern meals too. You don't even have to wait for dessert. Try a piece or two of flour helva with your next cup of coffee or tea. It makes a great, satisfying snack.
Try using this basic recipe for Turkish flour helva and expirement with different flavorings. Some of my favorites are lemon zest, vanilla, rose water and cocoa. You can also add toasted pine nuts, pistacios, walnuts, hazelnuts and almonds to the mix. It's so easy and inexpensive to make, you can keep trying until you get the perfect helva for you.
Photo © Elizabeth Taviloglu, 2014