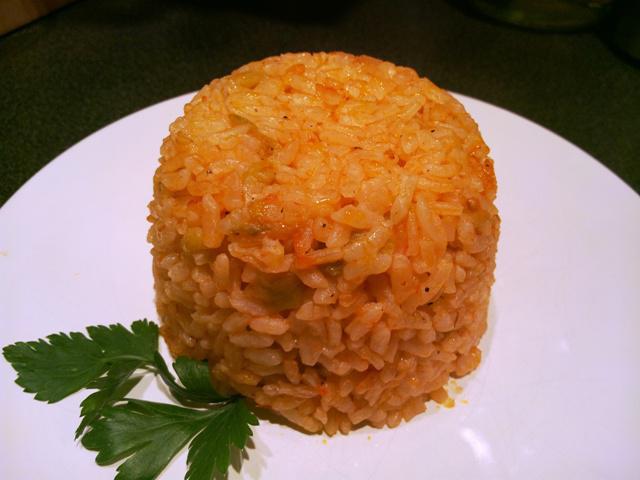 Turkish cuisine is famous for its endless varieties of rice pilaf, or 'pilav' (PEE-lav). Turkish pilafs are usually cooked with chicken stock and butter and flavored with bits of vegetables, fruits, nuts or legumes. You can even find pilaf recipes that contain bits of meat like liver or chicken.
One of my favorite vegetable pilaf recipes is for Turkish-style rice pilaf with eggplant. If you're an eggplant lover, you have to try this dish.
The delicate flavor and tender texture of the eggplant blend with the butter and spices to make a rice pilaf that's out of this world. It goes especially well with grilled meats and poultry, or with any meat or chicken dish.
Try it the next time you do kebabs on the grill. The whole family will love it. Eggplant pilaf is even fancy enough for company.
Use a small, portion-sized bowl as a mold. Fill it with hot eggplant pilaf, then pack it gently down with the back of a spoon. You'll have perfect mounds of pilaf to garnish as you wish.
Try this easy recipe for Turkish-style eggplant pilaf the next time you have fresh eggplant on hand. It's so delicious, you'll never go back to plain rice.
Photo © Elizabeth Taviloglu, 2014